Hello


Being Stubborn
Being Stubborn
When we call people stubborn,
what we really mean is
"I know what's best, but you are too hard-headed to
realize it."
But the person we think is hard-headed may actually be the
one who gets it and we may be the one too hard-headed to
realize it.
I'll see you on the inside.
Let´s be thankful for the things we've been granted.
Have an amazing day!!
I, Kourosh Kavian, am a real person and I live in Sweden with my wife and two kids.
You can always reach me at:
00460734056854
enerqi1@gmail.com
Messenger or WhatsApp
Visit my website here. I started it 2008 :)
www.personal- development-inside-out.com
Add me on Facebook:

https://www.facebook.com/kourosh.kavian
Come be different than all the rest and actually
PROMOTE converting offers that make you money,
instead of just promises...
We are LIVE 3 times a week.
Mondays and Thursdays 8 pm EST and Saturdays 1 pm EST.
We do not leave anyone behind.
Enter Here--> earnmoney-onlinejunior.com
Recommended promotional tools:
www.earnmoney-online.com
www.freelead-system.com
www.myleadgen-secret.com
www.earnmoney-onlinepro.com
For our mutual success,
Kourosh Kavian
www.personal-development-inside-out.com
-------

earnmoney-onlinejunior.com

P.S. Click the image below and watch the video. Less than 5 minutes.
Will change your life!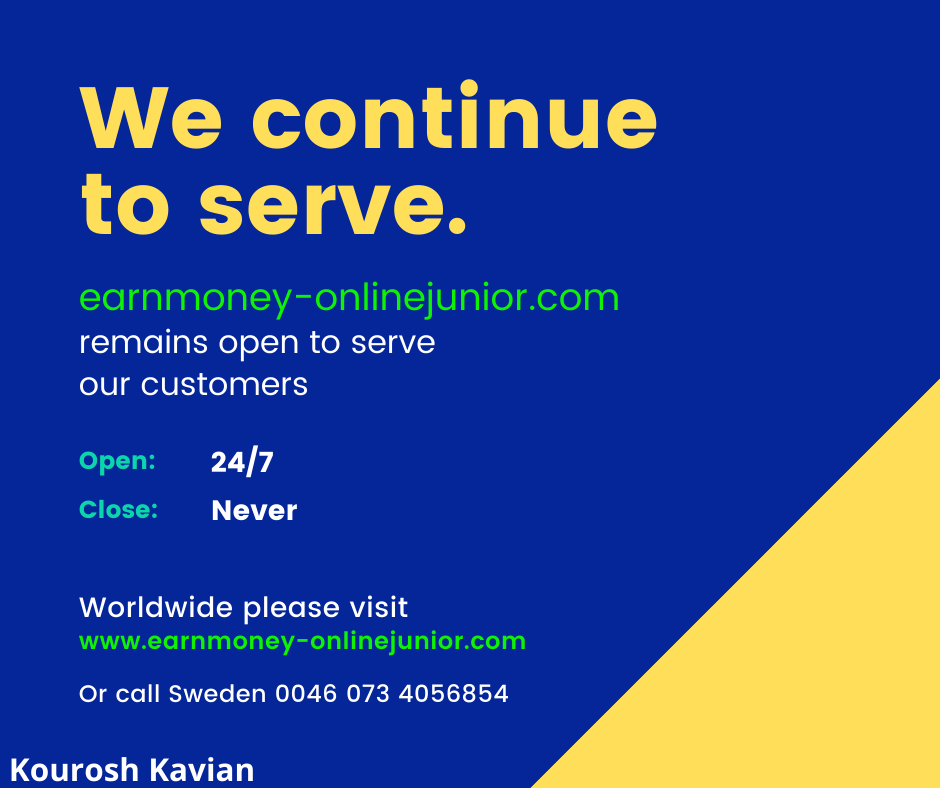 earnmoney-onlinejunior.com

Keep yourself inspired!

Warm regards and many blessings from

Kourosh
Site owner, Personal Development Inside Out