About Kourosh Kavian
---
"I - Kourosh Kavian - am so blessed! I live the life of my dreams every day. And it is all through the realization that I am the creator of my life. That insight is a blessing and paves the road to success."
(Kourosh Kavian)
---
It was not always like that. Like most of us, Kourosh has had his share of misfortune and suffering. He was born in Iran and grew up with his parents and seven sisters and brothers in Ahwaz.

Because of the huge oil company there, it was a very unsafe place to be when the war broke out. Kourosh and his family had to seek a safer environment and Kourosh was sent to Europe.
Not knowing it then, the fact that he had to be self-reliant at a very young age, has shaped the life and destiny of Kourosh Kavian. He is a survivor in the truest sense of the word. Quitting is never an option, nor is self pity.

Through the practice of various Martial Arts and personal development he has built a mental power that most people cannot even imagine. And Kourosh believes that mental strength is the key to all success.
Nowadays, Kourosh wants to share his experiences of self improvement through this website that offers tools and information on how to build a better you.

All the tips and advice have been tried out, and if Kourosh Kavian recommends a book or product, he has read it or tried it out himself. He has studied personal development intensively for the past 25 years.

What else has shaped Kourosh Kavian into the person he is today?
Kourosh Kavian´s background in the computer industry as an Auto-CAD 3D city planner was not fulfilling enough. In 1998 his curiosity and great interest in Japanese Martial Arts and philosophy brought him to Osaka, Japan. For three years he studied the gentle (but powerful) art of Qi-gong and Tai-Chi.
Moreover, he learned everyday Japanese and taught at a couple of language schools. Kourosh speaks English, Swedish, Farsi, and some Japanese.

He loved and loves everything about Japan and traveled extensively with his wife and friends during those three years. Bring up Japan in a conversation with Kourosh, and he delivers nothing but praise for its people, culture and superb food!

Kourosh Kavian has always enjoyed travel and has lived in and/or traveled in several European and Asian countries, USA, New Zealand and Japan.

He now resides with his wife and their two children in Sweden. For many years he has been a self employed businessman and has run an educational company, specializing in teaching Qi-gong. Additionally, he works as an interpreter and translator.

2008 was an amazing year. Kourosh started out two new businesses on line. Both include personal development and both focus on the concept of helping others reach success in every area of life in general, and online success in particular.


---

"I am so grateful that I have the opportunity to work from home and do what I love most on a daily basis. Imagine that my passion for personal development, people, culture and doing business have merged together into a unit that other people enjoy and appreciate. And this is just the beginning...I took my main passion, researched it and developed a web site about it.

Although I have worked in the computer industry, I had never thought of creating a site of my own. I just didn´t have the skills. With the tools I am now using anybody with a passion about something can make a site that eventually will be profitable. It is fun and makes so much sense."
(Kourosh Kavian, Web site owner)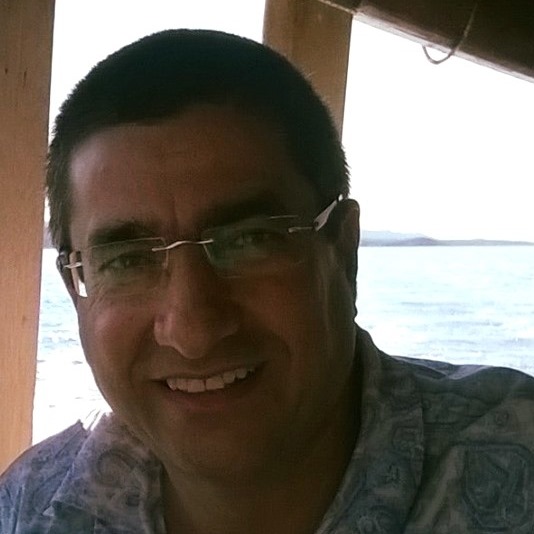 ---
Here are some other success stories on building web sites like this one. It is indeed fun and, may I add, very cheap! If you have ever wanted to create a web site of your own, be inspired by others who have done it!


---
Get Your FREE Newsletter Subscription Here!
Learn more about Kourosh Kavian and updates of his works from our newsletter.
We offer our readers a free subscription to "Free Inside Out" Newsletter. In it, we cover topics like great books, goal setting, success, affirmations, inspiration and lots of other personal development tools and information.
To receive your free copy of this inspirational monthly e-zine/newsletter directly in your mailbox, just enter the information below!
You too can be an insider!
Kourosh Kavian
---
Leave About Kourosh Kavian and Return to Personal Development Home